A beautiful and distinguished family.
A private island. A brilliant, damaged girl; a passionate, political boy.
A group of four friends—the Liars—whose friendship turns destructive.
A revolution.
An accident. A secret.
Lies upon lies. True love.
The truth.
Author: E Lockhart
Date: 15th May 2014
240 pages (Hot Key Books)
Standalone.
World War III has left the world ravaged by nuclear radiation. A lucky few escaped to
the Alaskan wilderness. They've survived for the last thirty years by living off the land, being one with nature, and hiding from whoever else might still be out there. When Juneau returns from a hunting trip to discover that everyone in her clan has vanished, she sets off to find them.
Leaving the boundaries of their land for the very first time, she learns something horrifying: There never was a war. Cities were never destroyed. The world is intact. Everything was a lie. Now Juneau is adrift in a modern-day world she never knew existed. But while she's trying to find a way to rescue her friends and family, someone else is looking for her. Someone who knows the extraordinary truth about the secrets of her past.
Author: Amy Plum
Date: 6th May 2014
336 Pages (HarperTeen)
First in a series.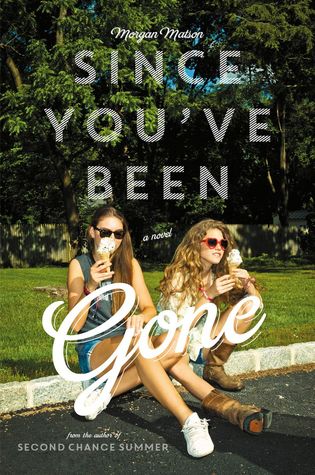 The Pre-Sloane Emily didn't go to parties, she barely talked to guys, she didn't do anything crazy. Enter Sloane, social tornado and the best kind of best friend—the one who yanks you out of your shell.But right before what should have been an epic summer, Sloane just... disappears. No note. No calls. No texts. No Sloane. There's just a random to-do list. On it, thirteen Sloane-selected-definitely-bizarre-tasks that Emily would never try... unless they could lead back to her best friend.
Author: Morgan Matson
Date: 6th May 2014
448 Pages (Simon & Schuster)
Standalone.
Holly x