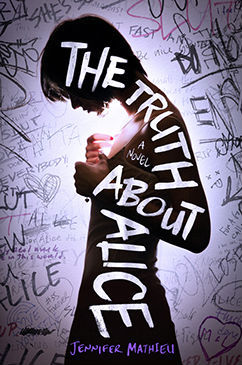 The Truth About Alice
Everyone has a lot to say about Alice Franklin, and it's stopped mattering whether it's true. The rumors started at a party when Alice supposedly had sex with two guys in one night. When school starts everyone almost forgets about Alice until one of those guys, super-popular Brandon, dies in a car wreck that was allegedly all Alice's fault. Now the only friend she has is a boy who may be the only other person who knows the truth, but is too afraid to admit it. Told from the perspectives of popular girl Elaine, football star Josh, former outcast Kelsie, and shy genius Kurt, we see how everyone has a motive to bring – and keep – Alice down.
Author: Jennifer Mathieu
Date: 3rd June 2014
208 pages (Roaring Book Press)
Louder Than Words
Rafi idolises her seventeen-year-old brother, who is popular, generous and a
borderline genius. Ever protective, Silas always includes her when he's with his friends, so Rafi gets to hear all sorts of things that younger sisters wouldn't normally be a part of. Like the time Silas hacks a gaming site to help out his friend Josie, who has been trashed by her ex. With Josie, Rafi finds herself with a proper friend for the first time in her life. As they grow closer, she realises that she wants to find a way back into the world – she wants to learn to speak again. But Silas has found a new interest too – and it's taking him away from everything that was once important to him. Can Rafi find the words to save her brother?
Author: Laura Jarratt
Date: 5th June 2014
416 pages (Electric Monkey)
Standalone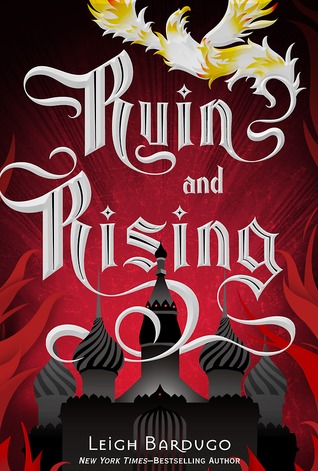 Ruin and Rising
Alina will have to forge new alliances and put aside old rivalries as she and Mal race to find the last of Morozova's amplifiers. But as she begins to unravel the Darkling's secrets, she reveals a past that will forever alter her understanding of the bond they share and the power she wields. The firebird is the one thing that stands between Ravka and destruction—and claiming it could cost Alina the very future she's fighting for.
Author: Leigh Bardugo
Date: 17th June 2014
432 Pages (Henry Holt & Co)
Last in a trilogy
Holly x