Landline
Georgie McCool knows her marriage is in trouble. That it's been in trouble for a long time. She still loves her husband, Neal, and Neal still loves her, deeply — but that almost seems besides the point now. Maybe that was always besides the point. Two days before they're supposed to visit Neal's family in Omaha for Christmas, Georgie tells Neal that she can't go. She's a TV writer, and something's come up on her show; she has to stay in Los Angeles. She knows that Neal will be upset with her — Neal is always a little upset with Georgie — but she doesn't expect to him to pack up the kids and go home without her. When her husband and the kids leave for the airport, Georgie wonders if she's finally done it. If she's ruined everything. That night, Georgie discovers a way to communicate with Neal in the past. It's not time travel, not exactly, but she feels like she's been given an opportunity to fix her marriage before it starts . . .
Author: Rainbow Rowell
Date: 3rd July 2014 (UK)
320 Pages (Orion)
Standalone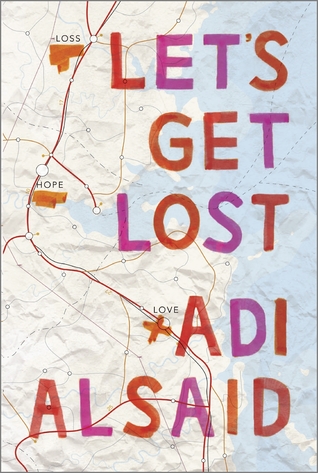 Let's Get Lost
Four teens across the country have only one thing in common: a girl named LEILA. She crashes into their lives in her absurdly red car at the moment they need someone the most. Hudson, Bree, Elliot and Sonia find a friend in Leila. And when Leila leaves them, their lives are forever changed. But it is during Leila's own 4,268-mile journey that she discovers the most important truth— sometimes, what you need most is right where you started. And maybe the only way to find what you're looking for is to get lost along the way.
Author: Adi Alsaid
Date: 29th July 2014
352 pages (HarlequinTeen)
Standalone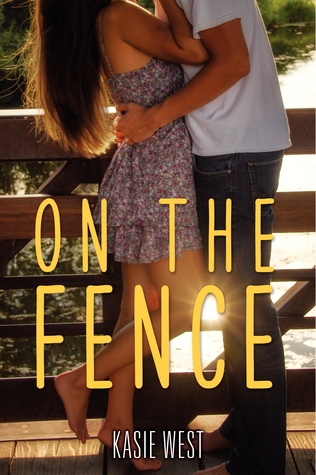 On the Fence
When it comes to being a girl, Charlie doesn't know the first thing about anything. So when she starts working at a chi-chi boutique to pay off a speeding ticket, she finds herself in a strange new world of makeup, lacy skirts, and bedazzlers. Even stranger, she's spending time with a boy who has never seen her tear it up in a pick-up game. To cope with the stress of faking her way through this new reality, Charlie seeks late night refuge in her backyard, talking out her problems with Braden by the fence that separates them. But their Fence Chats can't solve Charlie's biggest problem: she's falling for Braden. Hard. She knows what it means to go for the win, but if spilling her secret means losing him for good, the stakes just got too high.
Author: Kasie West
Date: 1st July 2014
320 Pages (HaperTeen)
Standalone
Holly x