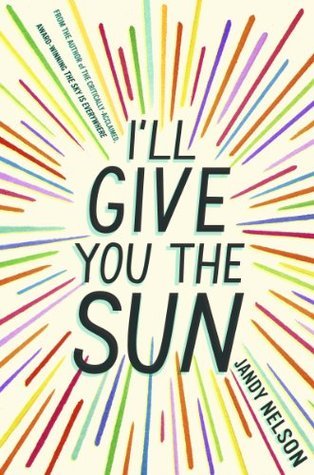 Jude and her twin brother, Noah, are incredibly close. At thirteen, isolated Noah draws constantly and is falling in love with the charismatic boy next door, while daredevil Jude cliff-dives and wears red-red lipstick and does the talking for both of them. But three years later, Jude and Noah are barely speaking. Something has happened to wreck the twins in different and dramatic ways . . . until Jude meets a cocky, broken, beautiful boy, as well as someone else—an even more unpredictable new force in her life. The early years are Noah's story to tell. The later years are Jude's. What the twins don't realize is that they each have only half the story, and if they could just find their way back to one another, they'd have a chance to remake their world.
Author: Jandy Nelson
Date: 16th September 2014
384 Pages (Dial)
Standalone Novel
On the day Liz Emerson tries to die, they had reviewed Newton's laws of motion in physics class. Then, after school, she put them into practice by running her Mercedes off the road. Why? Why did Liz Emerson decide that the world would be better off without her? Why did she give up? Vividly told by an unexpected and surprising narrator, this heartbreaking and nonlinear novel pieces together the short and devastating life of Meridian High's most popular junior girl. Mass, acceleration, momentum, force—Liz didn't understand it in physics, and even as her Mercedes hurtles toward the tree, she doesn't understand it now. How do we impact one another? How do our actions reverberate? What does it mean to be a friend? To love someone? To be a daughter? Or a mother? Is life truly more than cause and effect?
Author: Amy Zhang
Date: 9th September 2014
304 Pages (Greenwillow books)
Standalone Novel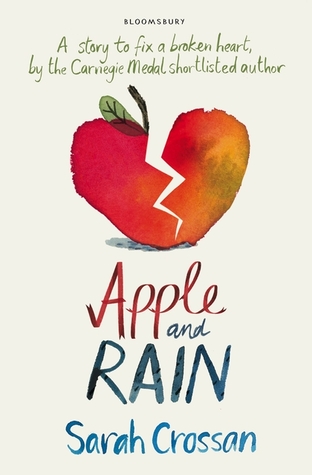 When Apple's mother returns after eleven years away, Apple feels whole again. But just like the stormy Christmas Eve when she left, her mother's homecoming is bittersweet. It's only when Apple meets someone more lost than she is that she begins to see things as they really are.
A story about sad endings.
A story about happy beginnings.
A story to make you realise who is special.
Author: Sarah Crossan
Date:1st September 2014
320 Pages (Bloomsbury)
Standalone Novel